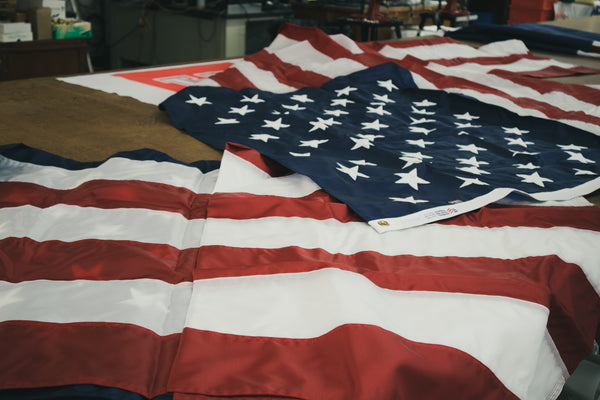 Which flagpole is best for your use?
Scroll to read more →
 

STRONGEST
STRONG
STURDY
Height Range
25' - 80'
25' - 50'
20'

- 

35'
Diameter Range
6" - 12"
5" – 8"
x
Wall Thickness
.188" - .375"
.125" - .188"
.125"
Material Options
Aluminum, Fiberglass
Aluminum, Fiberglass
Aluminum, Fiberglass

Budget

Premium Commercial
Budget Commercial

Small Budget (home, business)

Benefits

Withstands higher wind loads

For taller needs at a lower cost
Same heavy grade hardware, lower cost

Shop Now

Shop Architectural
Flagpoles
Shop Commercial
Flagpoles
Shop Residential
Flagpoles
What's the difference?
Residential Tapered Flagpoles have an external rope system only. These models include the same heavy grade cast aluminum hardware systems as our commercial models with a stationary pulley truck. The Residential models are a great choice for your home or small business or for those with a small budget.
Light Commercial Flagpoles are for those with a smaller budget but need a taller flagpole. These models have a smaller diameter and lighter wall thickness than Architectural Grade, but still include the same exceptional commercial grade hardware components.
Architectural Grade Flagpoles are made in the tallest heights, heaviest wall thicknesses, and largest diameters. They're meant to accommodate higher wind loads than our other flagpoles.
To answer more of your questions, check out our FAQ or call us at 713-661-9222!