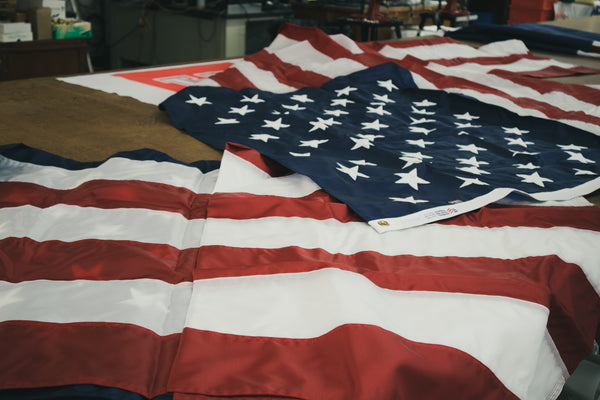 We can cover all of your flag and flagpole needs
For over 50 years Kronberg's Flags and Flagpoles has been serving the needs of our customers in Houston and throughout the world. For any U.S., State, International or custom flag needs, we have your solution. We maintain a large inventory of flags in our Houston facility and can manufacture any custom flag or banner to your specification. We keep a large stock of flagpoles for any residential or commercial application and can provide will call, delivery or full installation of your flagpole. We also have the availability to ship not only in the U.S. but are also able to provide shipping to locations outside the U.S.
We have our own full time knowledgeable and experienced crews for the installation and maintenance of your residential or commercial flagpole. In addition, our crews can handle the installation of custom banners of all types and sizes for interior or exterior use.
Why choose Us?
Over 50 years of proven experience in our industry
We cater to any type of custom flag or banner need with a wide range of materials available
All of our U.S. flags include free fly end re-hemming and proper disposal
Custom flag and banner printing and sewing services
BBB Accredited A+ since 2003 without any complaints
In the business over 50 years
With our commitment to customer service and our comprehensive stock of flags (one of the largest in the USA), we at Kronberg's are the flag and flagpole experts that you need.
Ready to take the next step?
Get started by browsing our catalogs of products and services
Shop Flags
Shop Flagpoles