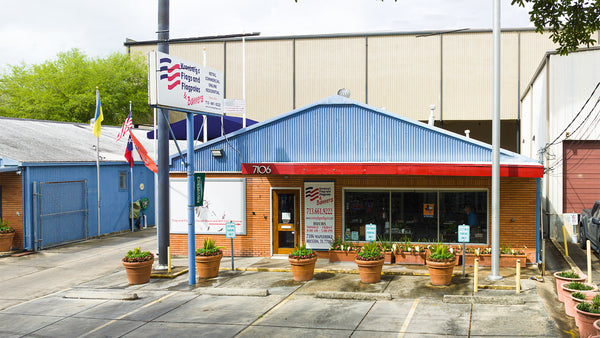 Flags, Flagpoles, & Banners: How Kronberg's Stands Above the Rest
When it comes to displaying your patriotism, honoring your heritage, or simply adding some stately elegance to your home, there's no better choice than Kronberg's. With a rich history spanning over 50 years, our family-owned business has become known for its quality and expertise. But you don't have to take our word for it! We'll tell you exactly why Kronberg's is the go-to for your flag, flagpole, and banner needs.
A Family Legacy of Quality and Tradition
Kronberg's Flags, Flagpoles, and Banners isn't just a business; it's a family legacy. For over half a century, Kronbergs has been dedicated to providing the finest quality flag-related products to our customers. This commitment to excellence is deeply rooted in our family values and love for where we live. When you choose Kronberg's, you're not just purchasing a product; you're supporting a family's legacy of passion and dedication. Read more about our story here.
American Production
We're proud to say that many of our flags are hand-sewn in our store here in Houston. In an era where outsourcing has become commonplace, Kronberg's stands as a testament to the enduring spirit of American craftsmanship. When you buy from us, you're not only getting a top-quality product but also supporting an American business.
A Comprehensive Range of Flag Products
Kronberg's offers a wide variety of flags and flagpoles to meet your specific needs. Whether you're looking for a complete outdoor flagpole set, flagpole parts, a telescoping flagpole, or a completely custom flag, we've got you covered. Our extensive inventory ensures that you can find the perfect solution for any flag display requirement, whether residential or commercial. Need a question answered? Please get in touch with us! We're happy to help. 
Attention to Detail
American flags symbolize national pride and unity, and Kronberg's takes great care in producing the highest quality flags. Our flags are made with precision and attention to detail, ensuring that the stars and stripes are vivid and vibrant. Whether you're flying Old Glory on a residential flagpole or a commercial one, Kronberg's American flags are the epitome of quality and durability. We also offer free flag disposal and flag repair. 
Customization and Expert Advice
At Kronberg's, we understand that each customer's needs are unique. Whether you require a specific flag size, a custom banner, or personalized advice on selecting the right flagpole kit, our experienced team is ready to help. With a commitment to customer service, we ensure that you get exactly what you need to make your flag display shine.
Kronberg's Flags, Flagpoles, and Banners is more than just a business; we're a testament to the American spirit. With a legacy spanning over five decades, a commitment to American-made products, and a comprehensive range of flags and flagpoles, Kronberg's is the place to go, online or in person here in our shop in Houston. Choose quality, choose tradition, and choose Kronberg's for your flag, flagpole, and banner needs.