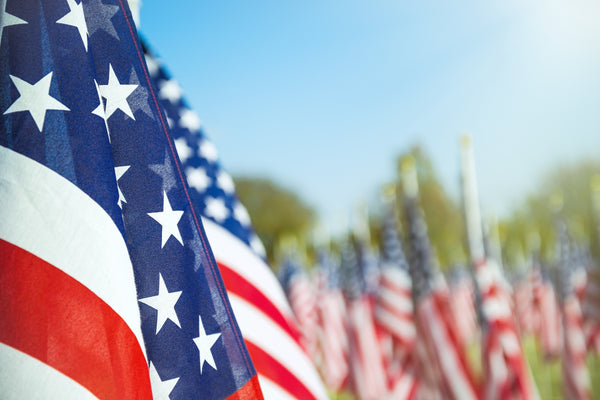 The Amazing History of the U.S. Flag
The U.S. flag is an iconic symbol that has immense significance for the American people. The famous red, white and blue design has undergone several transformations that span from its humble beginnings during the American Revolution to today's current emblem, and it has served as a representation of America's diversity and resilience throughout its rich history.
The Grand Union Flag
Revolutionary Beginnings
During the colonial era in the United States, many flags were used to represent the American colonies. The first and most notable was the Grand Union Flag, also known as the Continental Colors, which features thirteen alternating red and white stripes alongside the British Union Jack. George Washington and his troops flew this flag in 1776 during the beginning of the Revolutionary War.
The Betsy Ross Flag
As the Revolutionary War progressed, a call for a more distinct flag led to what we know as the Betsy Ross flag. According to legend, Betsy Ross, a Philadelphia seamstress, designed a flag that incorporated thirteen red and white stripes and thirteen stars to represent the unity of the thirteen colonies.
 In 1777, Congress passed the Flag Act which officially adopted a flag design with thirteen stars and thirteen stripes, which symbolized the unity of the new nation. As more and more states joined the Union, the flag continued to undergo changes.
Knowing that continually adding stripes to the flag would become impractical, Congress passed the Third Flag Act in 1818 which designated that the flag would keep its thirteen stripes and one star would be added for each state.
Current U.S. Flag
Symbolism and Significance
The symbols of the stars and stripes on the American flag are meant to embody the country's democratic principles and the power in its diversity. This symbolism is still powerful today as the flag now proudly displays 50 stars for each state.
Although the flag has evolved over time, it has always served its people as a representation of strength, resilience, and as a rallying point during times of crisis. It continues to serve as a commitment to the American ideals of liberty and justice for all.